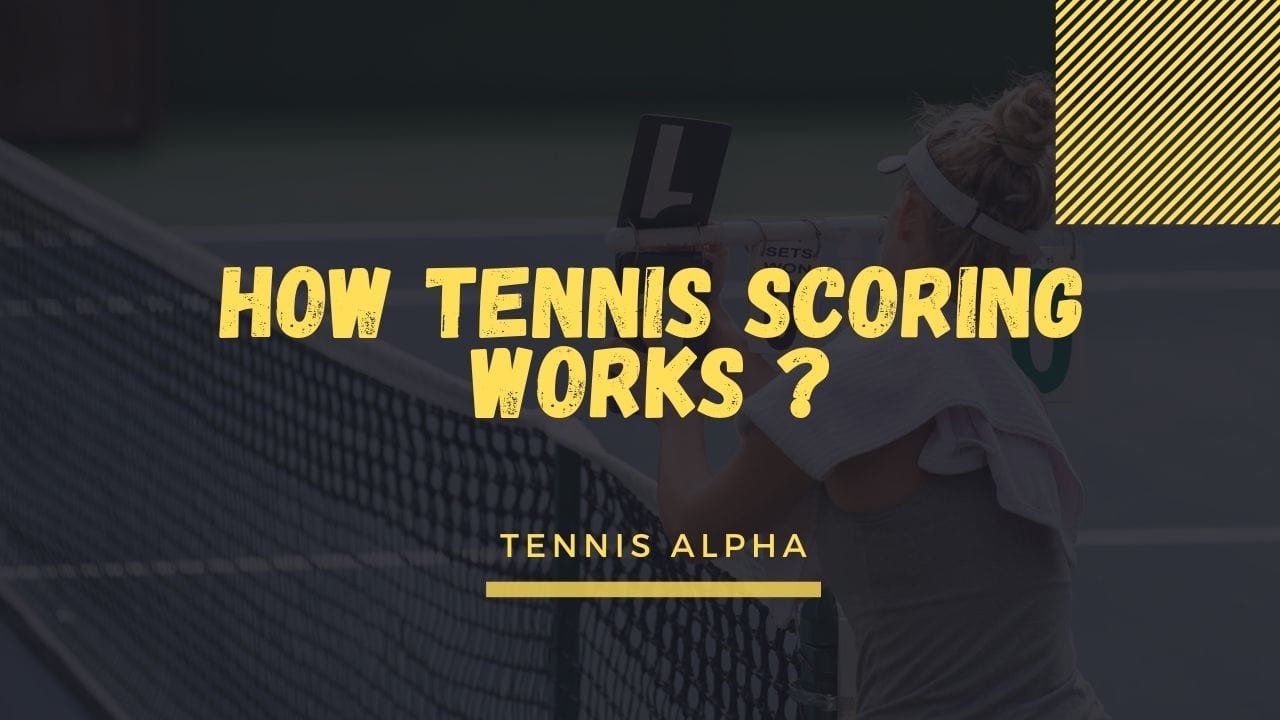 Tennis scoring can be a little bit hard to understand but don't worry in this article you will find everything you need to completely understand the tennis scoring system.
When playing in any type of competition as amateurs, whether it be simple games like marbles or gin rummy or with more complex ones such as chess or backgammon or poker scoring is part and parcel of gameplay. 
Certainly, we keep score in physical sporting challenges as well. Measuring items such as runs, touchdowns, goals, or ringers. I hear some guys keep their own kind of score when dating. 
In tennis, we also keep score using a system mostly based upon a circle or a clock face. But why is it that we cannot simply count the number of positive achievements in tennis with single or double digits in a sequence that we have come to understand from every other system? 
Everyone knows, for example, that if one person has 12 points or something, they are four points ahead of the game from someone with eight points. One comes after two, etc..
But what is the purpose of this seemingly cryptic scoring used when taking a tennis court?  What does 15 love mean anyway? And are there alternate ways to score in tennis competition? 
In this article, we will touch upon a few ways. You can understand the tennis scoring system without needing a Ph.D. in numerology. 
How traditional tennis scoring works?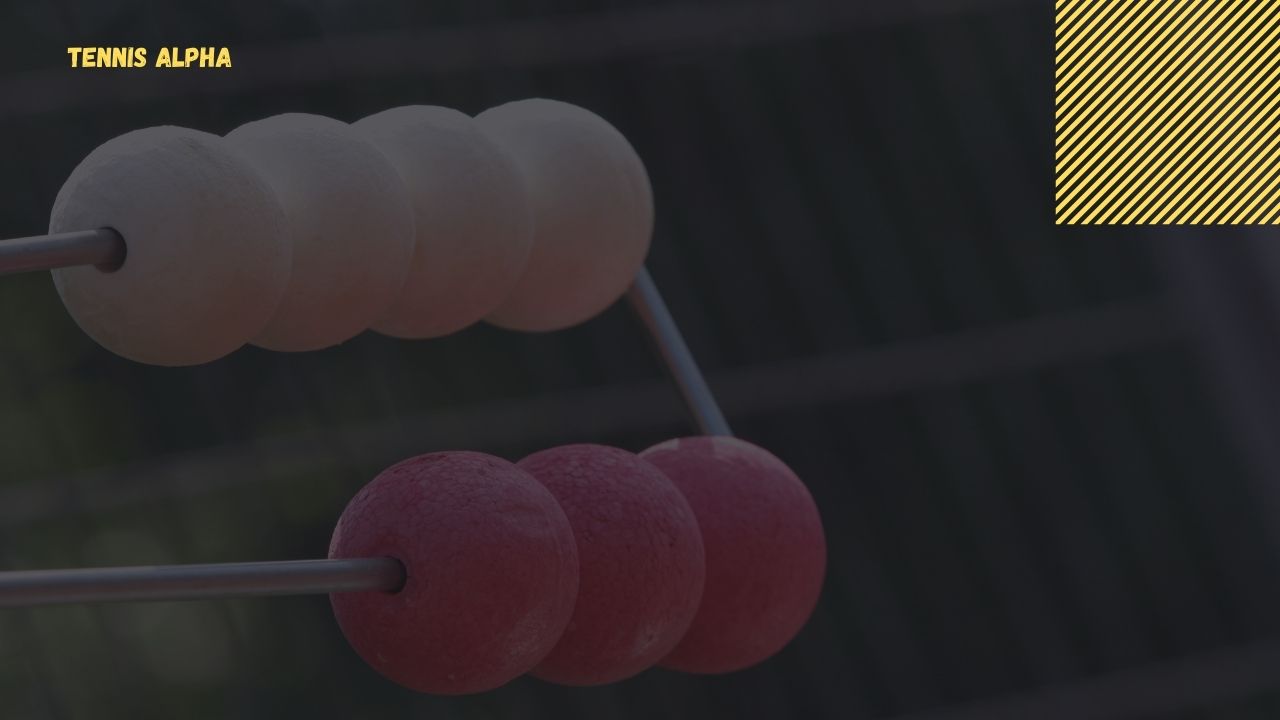 The basics are as follows four points to a game, six games to a set, and two sets to a match.
 Now, doesn't that sound easy enough? Well, unfortunately, there is a bit more to the equation. Four points will only win a game if one person wins. All four of those points in succession. If they do not, the gain will exceed four points. Let me explain. 
The points in tennis are loosely based on a clock face. If we break down the time into four sections or quarter hours, we have the numbers. Fifteen, thirty, forty-five, and sixty. 
Point number one in tennis is called 15. That is not fifteen points but merely one point. The next score is 30 and it indicates two points. Logically, we would expect the next step to be forty-five equaling three points. But somewhere along the line, 40 was chosen as the number three-point with 60. Being referred to simply as a game. 
Love is the word used to describe the number zero or no score in its origins may be traced back to the French word luff or the egg, which from this side could look like the number zero.
If you really use your imagination, it is. And in addition, sea unicorns and flying pigs as well. So, for example, if the score was 15 love, that means one player has a single point while their opponent has none. Forty to thirty means one has three points to the others, too. You get the idea.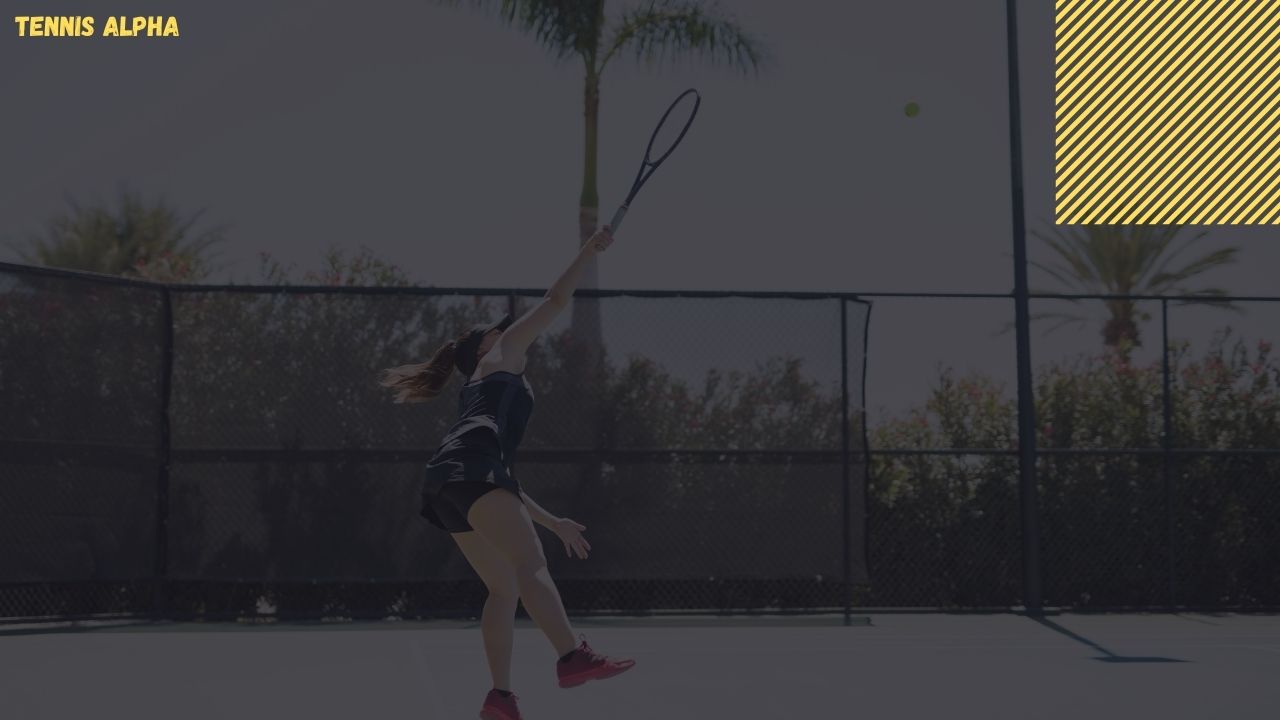 One player serves for an entire game and their score is always said first. Therefore, you hear a score such as 15 30 or Love 40. As a side note, the words love and 40 should never be used in the same sentence. I'm just saying. But I digress. 
Players first decide who will serve first. This can be done with a coin toss, as they do in the pros. Or with a spin of the racquet by choosing up or down for the logo that appears on the butt cap of every racquet made. Don't you love how we give all the advertisers free advertising? Think about it. 
The server always begins his or her serve from the right-hand side of the center. Hash Mark and the serve must travel on a diagonal path and land in the service box to the opponent's right known as the Deuce Court. 
After playing out the point, the server now delivers a serve on the opposite side of the center hash and lands the ball in the service box known as the Adcorp. At this stage, two points have been played in the score should be either 30, love, love, 30, or 15 all. 
The server proceeds on to the next serve from the Deuce court and the resulting point will bring the score to either forty love thirty fifteen or fifteen-thirty. 
It's good to notice here that the server began from the discord as zero to zero and also that each time they serve from the discord, the score is an even number when combined. 
In comparison, each time the serve is delivered from the adcorp, the combination of the point score is an odd number. For example, thirty love is two points to none, which equals two and even number, while thirty fifteen is two points to one or combine to make a total of three points played an odd number. 
So in essence, what this means is the following. The only points that can be served from the Deuce court are zero fifteen all. Thirty all. Forty to 40 known as Doose and forty fifteen. Each of these pairs combines to be an even number. 
What is an advantage set?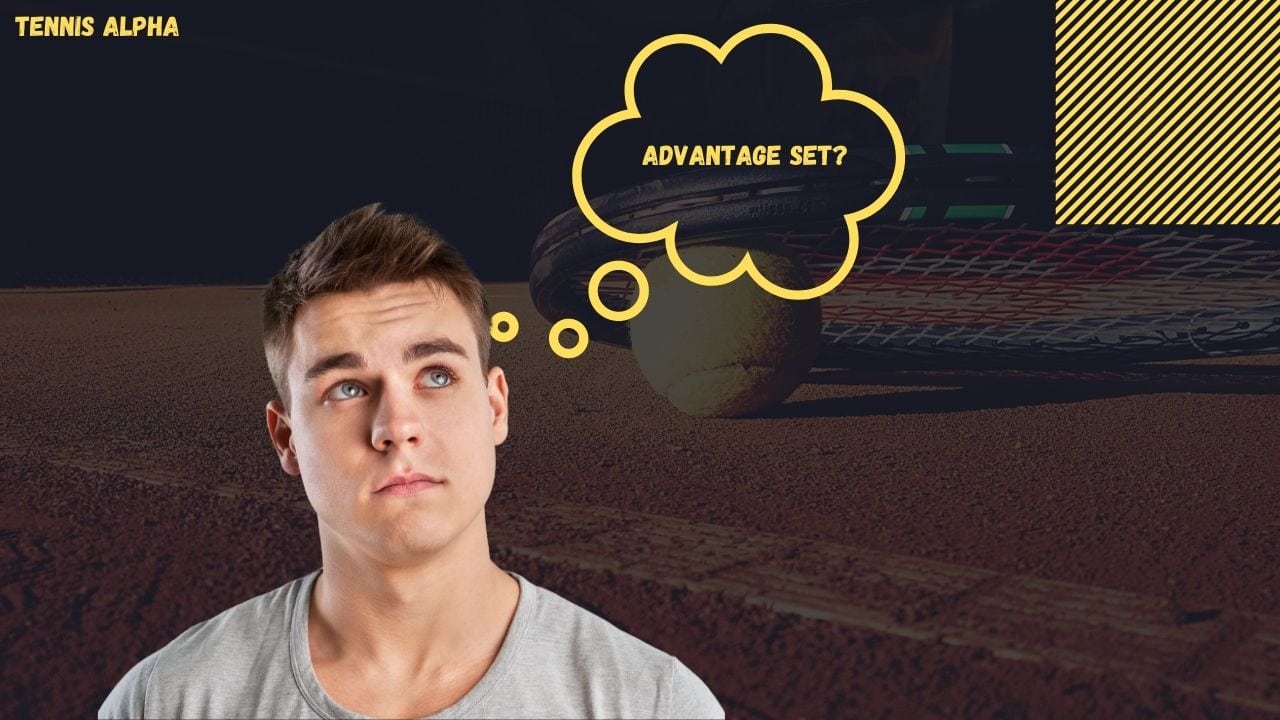 Now that we have some understanding, let me confuse you again. When the score is Doose, which I mentioned was 40 to 40, a player must win the game by two successive points. 
A player who wins a point after Deuce has a distinct advantage since they can win the game with only one more point. This is why the point is referred to as an advantage.
If the server has the advantage, the point is called ad end, as in the best spot to win. 
If the receiver has the point, it is called ad out, out of the best spot to win the player with ad in or ad out need only to win, one more point for the game while their opponent needs to win three successive points. 
Add out or add in goes back to Doose when contiguous points cannot be won. 
You can certainly understand from this why the term advantage is used. 
How to win a tennis match?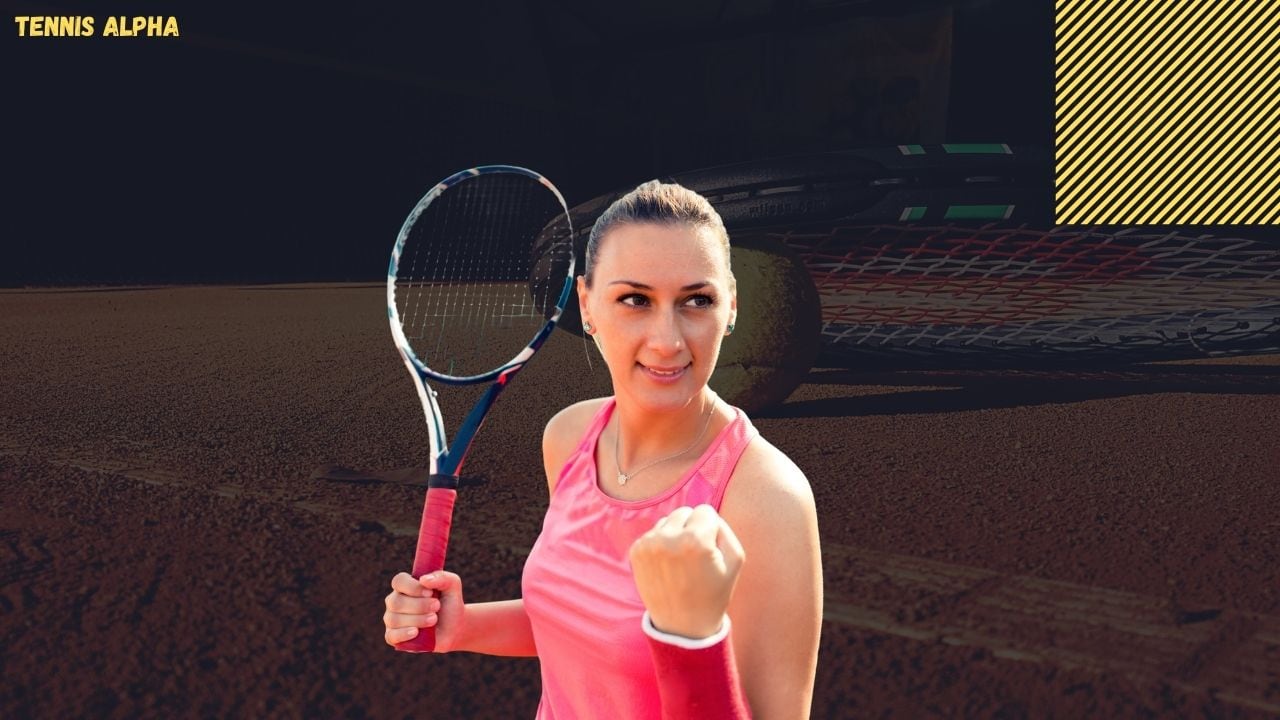 It takes at least six games to win a set and it usually takes two or three sets to win a match.
First, let's look at games. Scores can be six love, six one six, two, six, three, or six-four. 
There is no six five in tennis since at this stage someone must win by seven five.
If the score wins up six-six, a tiebreaker is played consisting of at least seven points.
 The first one to seven, with at least a two-point advantage, wins a tiebreaker. Therefore, the scoring can continue well past seven. Upon tie-breaker completion, the winner has the set by a score of seven six. 
It seems a tiebreaker is worth one full game. 
When one set is completed, another set is played. The player who wins two sets wins the match. 
Players can split sets or each can win one, but inevitably, someone will need to win the third set and take the match by two sets of three. 
With this scoring in place, the minimum number of games to win a match becomes six love, six love, or twelve total games. The maximum number is thirty-nine, which comes from scores of seven, six, six, seven, seven, six. 
Therefore, it is impossible to predict the length of a match. When you look at that disparity of games played and also the unknown factor of how many strokes constitute one point. 
I've seen rallies end with one serve called an ace and on returnable serve, while others can take three, eight, 15, 24 or even 40 plus strokes, and world team tennis, perhaps the topic of another article gameplay, uses something called no-ad scoring, meaning that the first person or team in doubles to win four points wins the game. 
In other words, Deuce's eliminated. This is one way that recreational players can speed up their games on the court, especially handy if the indoor rental is an issue and one must stick to a predetermined timetable. 
What is a pro set?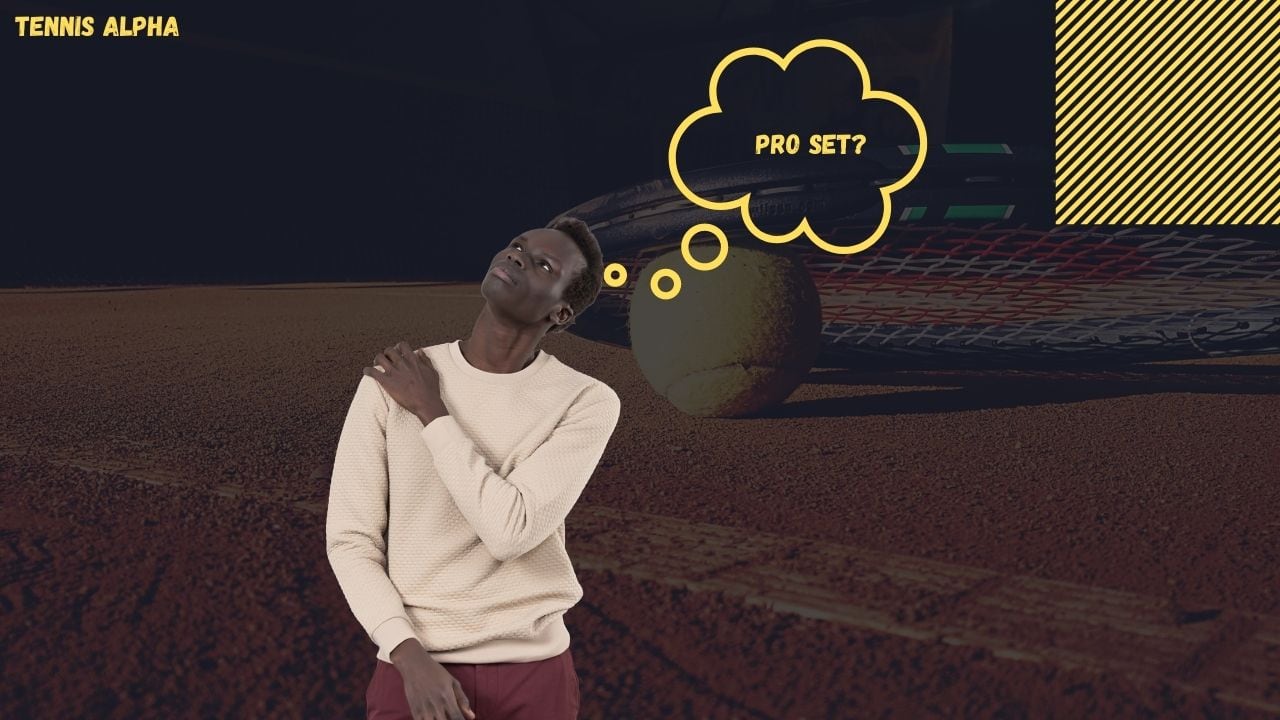 Another approach to quickening the pace of competitive play in tennis is the use of a format called a pro set, very simply is a quick-paced race to win eight games and the match, if the score reaches seven-seven, a standard seven-point tiebreaker is used. 
With the changes in tennis for youth officially mandated by the USTA and ITF for competitive matches beginning 2012, new scoring systems are in place to accommodate the 10 and under Tennis or QuickStart format initiative.
So if it's good enough for kids, why not adults? There are two systems now in place. 
The first is designed for the age group of seven to eight-year-olds who will play two out of three games with each game being the first player to win seven points. As you can see, this will move very quickly and allow time for multiple matches. 
Perhaps a round-robin format can be used for double elimination, whereas one might lose two matches in order to not proceed forward. This, of course, would be very helpful with large groups.
 I liken this quick play of numerous matches to the game of backgammon with typical tennis scoring being more like chess in the game with a suitcase like board and triangular points, dice and round pieces, many gains in succession are played to determine a winner. That would be back Eamon.  
In its counterpart with queens, kings, and knights moving across a field of squares. One match can last hours or at least the length of a typical school period. 
I can recall playing regularly in my youth during a high school study hall of about forty-five minutes. Honest, I made sure my school work got done.
 For match play with nine to 10-year-olds, tennis scoring is two out of three four-game sets with a final set determined by the first player or team to score seven points.
If you consider the numbers used in both of these tennis scoring systems, you have the concepts of two out of three seven points deciding a tie and then number four keeps appearing. 
A traditional tennis game requires someone to win at least four points.
I'm not sure whether you play for fun, exercise, stress relief, social contacts, or overall health. But if you feel the need to keep score, one of these solutions should work for you. 
Speaking of points, I won't be making many with the parents of students if I'm late for our lessons. So, as usual, I have got to play tennis, see when the courts. 
Today's tennis quote for the ages.
Never relax for a second. No matter what the score, the body will usually respond. If you have willpower, pluck, and determination to spur yourself to fresh efforts.
Tony wilting 1910-1913. Wimbledon in 1986. In 1989. Australian Champion.
Summary
So guys Here is the complete guide about tennis scoring, I have shared with you all you need to know to understand the tennis scoring system.
Which part of this article do you like most? Let me know in the comment section!
Now it's your turn to enjoy this amazing sport.
If you liked this article make sure to share it with your friends.