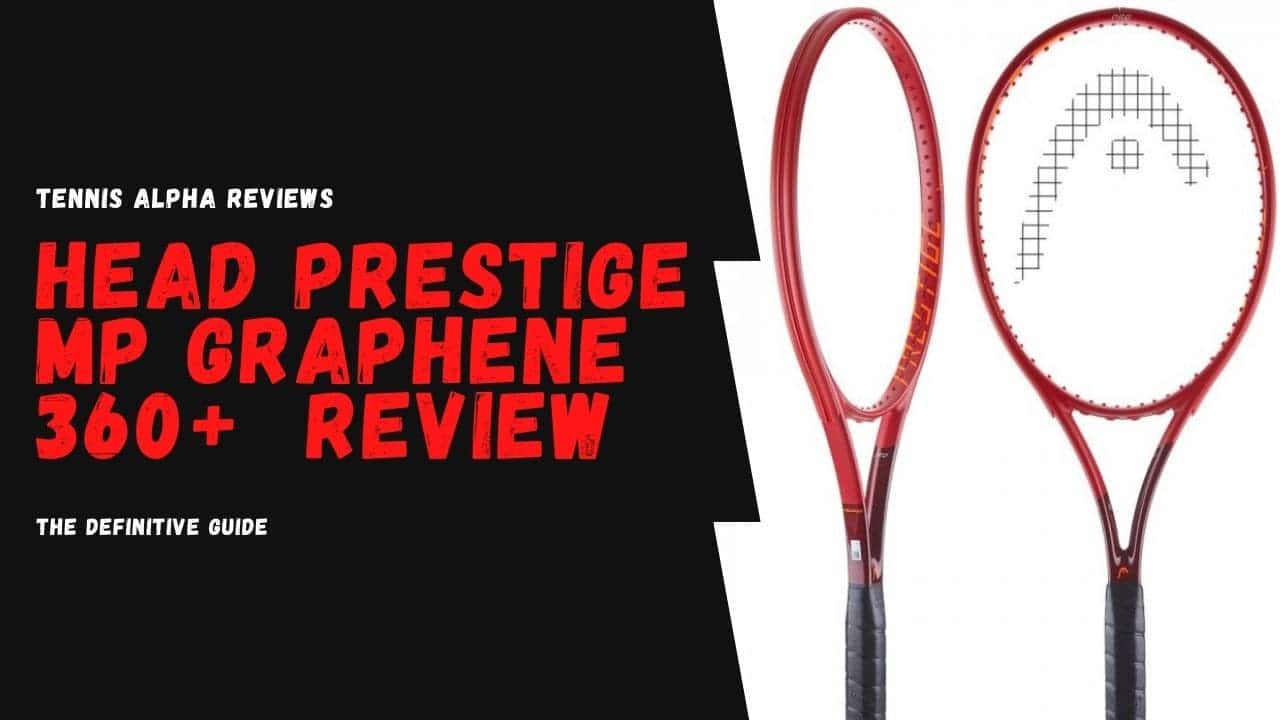 Today I'll be reviewing Head Prestige MP Graphene 360+ and also comparing it to the HEAD PRESTIGE PRO Graphene 360+.
The HEAD PRESTIGE MP Graphene 360+ is one of the famous racquets in the market today.
After reading this article you will get to know all the characteristics as well as the pros and the cons of this amazing racquet.
Head Prestige MP Graphene 360+ Quick Review
If you are in a hurry and you don't wanna read the full review, we made it easy for you, just read this quick review to check out the characteristics of this amazing racquet.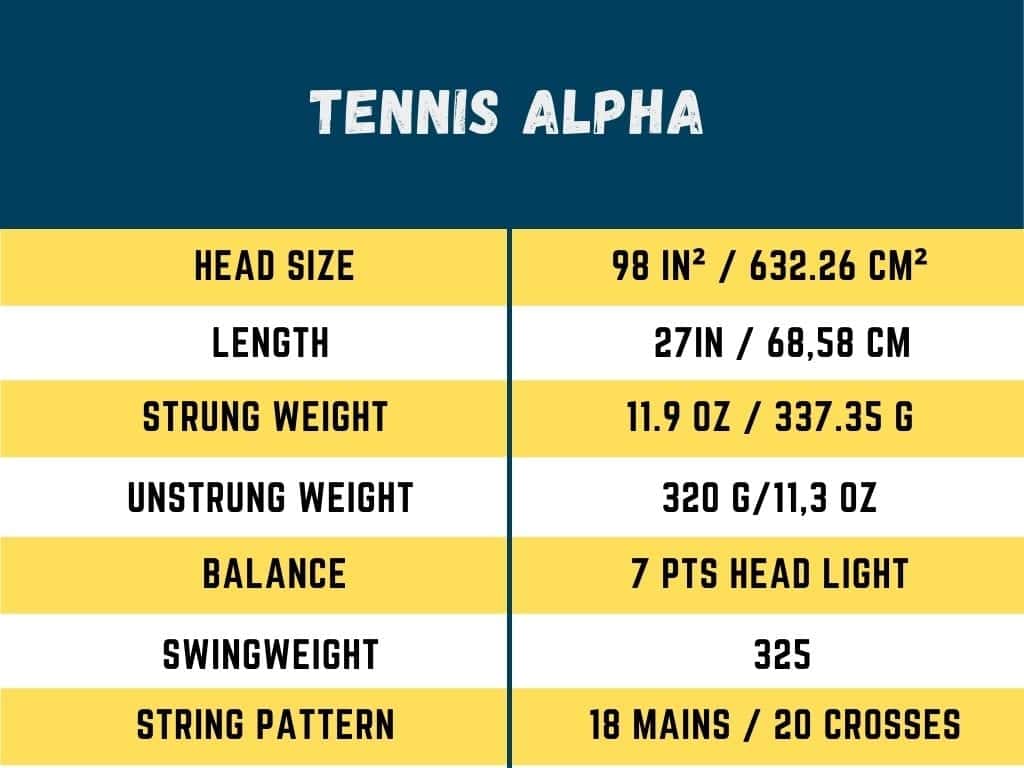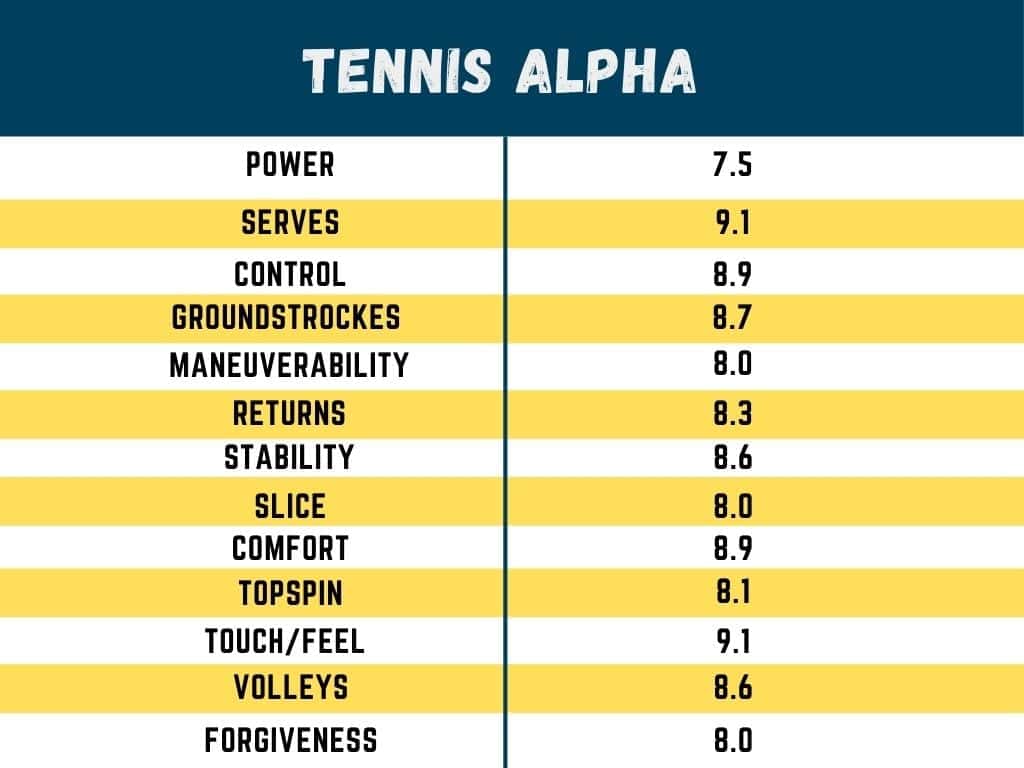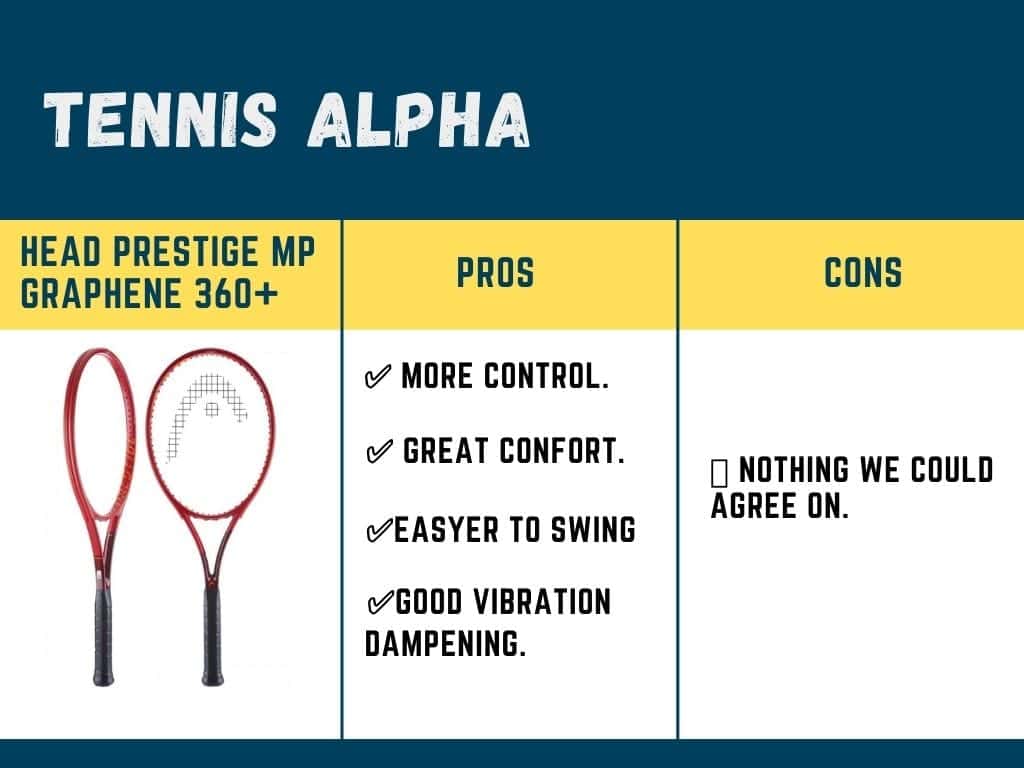 Who is Head Prestige MP Graphene 360+ 2020 Racquet for?
The Head Prestige MP Graphene 360+ is one of the best racquets for advanced and intermediate players who love to feel connected to their racquet and look for high stability and control.
If you like eastern grips, hitting flat and one precision instrument this might be something that works very well for you immediately but I also think that the racquet can work more for modernized players if they get the setup right.
Head Prestige MP Graphene 360+ SPECS
Looking at the specs, the Head Prestige MP Graphene 360+ is a true 98 square inch, that's new to the prestige line for this generation, with an unstrung rate of 320 grams and 18 20 string pattern beamwidth of 20 millimeters across the board with a swing weight of 323, a balanced point of 32 centimeters, which is about seven points headlight and a stiffness rating of 61 RA.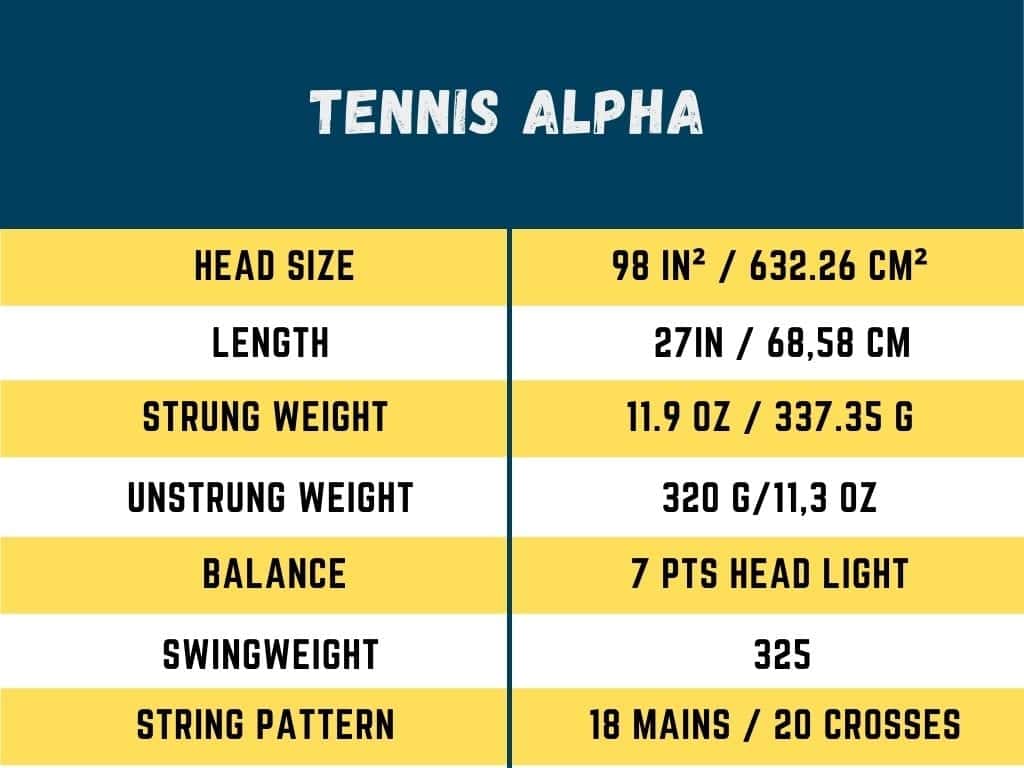 Head Prestige MP Graphene 360+ Full Review
Description
Being the second line up release with the Head Prestige MP Graphene 360+ this confirms what we found in the gravity line, which was whatever changes they made to the layups with the addition of the spiral fibers was nice. And this again was confirmed when they released the Head Prestige MP Graphene 360+ speeds and the extremes.
The Head Prestige MP Graphene 360+ models across the board had a hollow feel and could feel quite bingy at the tip of the head, depending on which trees, especially in stock form, this caused some erratic feel for some uses where the stiffness of their frames did not quite accurately depict the measurements, and some people found that these vibrations could also cause issues. But some didn't have a problem with it.
Feel and Stiffness
So when we're talking about the comfort of the frame, the feel of a new Head Prestige MP Graphene 360+ provides a great balance of flex and feedback. It gives a nice, buttery feel without feeling too much flex in any frame area, but plenty of balls pocketing that gives a very nice solid contact throughout the impact.
It's a little softer than the Head Prestige MP Graphene 360+  line and possibly The HEAD PRESTIGE PRO Graphene 360+, and I thought it was nicer than the v-core but at the end of the day, it comes down to preference because they're all very high in this category.
Power
Being a prestige, you should be expecting a low power. Some people have said that it's underpowered, but I generally believe that is because of two issues, and that would be if you're straying too high or you're just not swinging fast enough and you probably consider a different frame if that's the case.
I think the Head Prestige MP Graphene 360+ lineup for every model seems to be tension sensitive, especially with the prestige and gravity.
My recommendations would be to go higher than 52 pounds. And even for the prestige, I would probably go between 40 to 45. If you are an intermediate to an advanced player finding it underpowered that probably should help fix the issue.
Spin Potential
With spin, quite simply put, your experience of spin, potential, and launch angle will probably just come down to the string choice and how you swing. The launch angle and spin play very fair to what you expect from a heavily controlled orientated racquet.
It gives you just exactly what you put in and nothing is free but if you're capable, there's more than enough. I think it sounds pretty decent in this area for my style. I can get some good coverage over the net and some good jump on my heavier forehands. That's because I use 18 gauge strength.
I found the same with the gravity pro where I used 16 l. The launch angles get quite drastically affected and I find it no different with the Head Prestige MP Graphene 360+.
Slices are what you'd expect, especially with this kind of head size from a prestige. I found it quite easy to get my racquet around and cut deep into the poll resulting low skidders it won't perform quite as well as your sub 95 square inch racquets, but for the composition of more service areas to hit with these ground strikes, I think it's a fair trade-off.
Control. 
Control is as good as it can be, combined with its lower power response. I feel like I can rely on this frame when I wasn't finding my mark with other racquets. I enjoyed switching to the Head Prestige MP Graphene 360+ when the balls got slack and when I had to play in some play. Both scenarios are more typical for me to overheat with my other racquets. But when I used the prestige mp, I was able to hold my rallies longer and still swing very hard to maintain a high level of pace without increasing my error rate.
I would say it's slightly better than the gravity pro and I would just rank it a bit below The Head Graphene 360+ Prestige pro tour 2.0 And the Phantom 93P, but remember, the racquet comes in a swing way at 323 which is a bit low compared to the other racquets that range from 330 to 335. So if you add some weight, I believe that the control room improved because of the stability and it will probably be able to match the other frames.
Serves
As for serving, I'm not sure about other people's opinions, but the serving was probably the best part using Head Prestige MP Graphene 360+ for me, the first time in years that I had an immediate connection with that. I remember serving four aces immediately in a doubles match when I first heard about it.
It's one of the best serving racquets out there for a 98 square inch frame, and I thought it reacted a little bit more like a 95 square inch. Even with Flex A felt, the harder you swing the hoop would stiffen up a little bit, which would provide you with a very penetrating serve and that makes you feel more connected to allow you to get pinpoint accuracy.
Slicers also work well and Kick says we're not all that bad. If you're capable of maintaining good racquet head speed, you'll find what you want.
Forgiveness. 
Forgiveness is dependent again on the string tension. I think 42 to 45 pounds is the perfect way to play with this racquet. If you start going about 48, you'll find that the sweet spot can be quite small and unforgiving, but when you start diving into the low 40s, the whole racquet opens up nicely and you won't find it so difficult to play with. Also, if you use a bit of a firmer string, you won't be able to bring out that smooth flex. And in some instances, people found it feeling a bit harsh on the arm.
When I first used it I strung at 48 and it wasn't until my strings broke in and the tension dropped, that I started enjoying this racquet.
So if you do string higher, you'll need to have some patience with it to experience the true potential.
Stability. 
The swing weight can be a little low for more traditional uses. It's not as stable as the gravity of The HEAD PRESTIGE PRO Graphene 360+. So you may need to add a tiny bit of extra weight to bump it up to a swing weight of 328 to 330. You can shake and twist a little bit when playing high-level plays.
So if you already prefer heavier frames, I highly recommend adding the additional weight because you'll likely need it to make it perform the ideal way.
Volleys
Touch and feel on volleys were fantastic with its headlight balance. It was very easy to get around the net. Contact was smooth and stability was generally more than enough. But I would still recommend upping the weight at 3 and 9 to give you the stability that you need for heavier balls.
Maneuverability. 
Maneuverability was pretty good overall. I think it comes down to what you like. I didn't find it very difficult to swing and for some reason, It feels a bit faster than the gravity pro, despite the balance point being a little bit more towards the ship. But that would be just a mask for the fact that the Head gravity is a very forgiving racquet.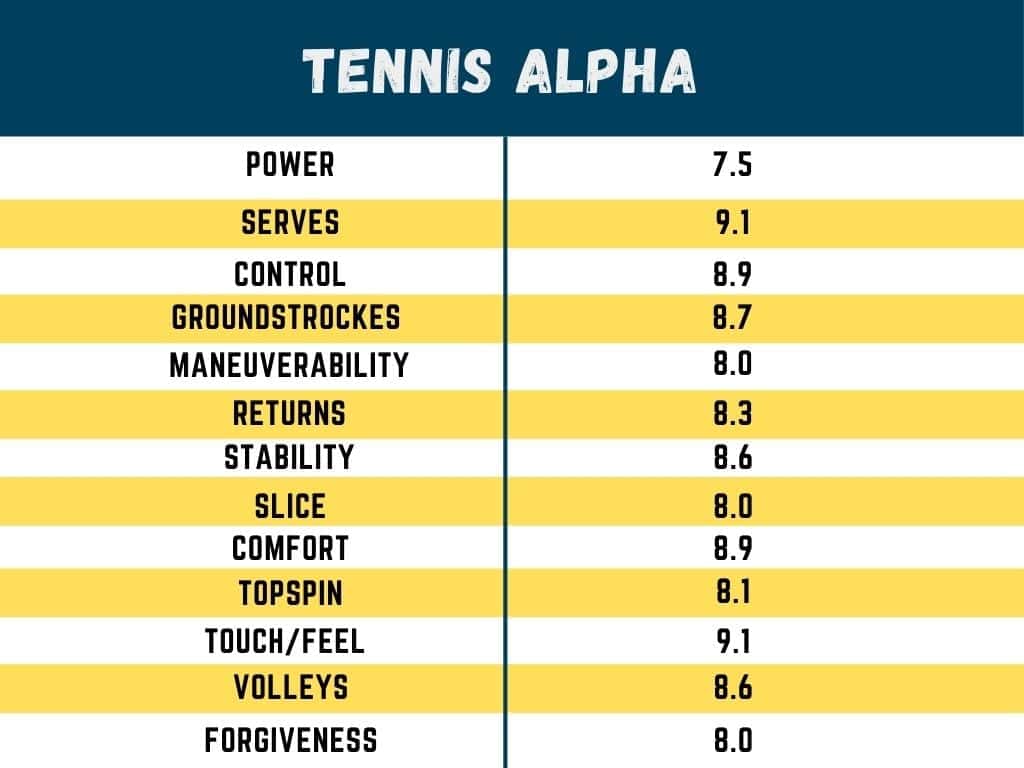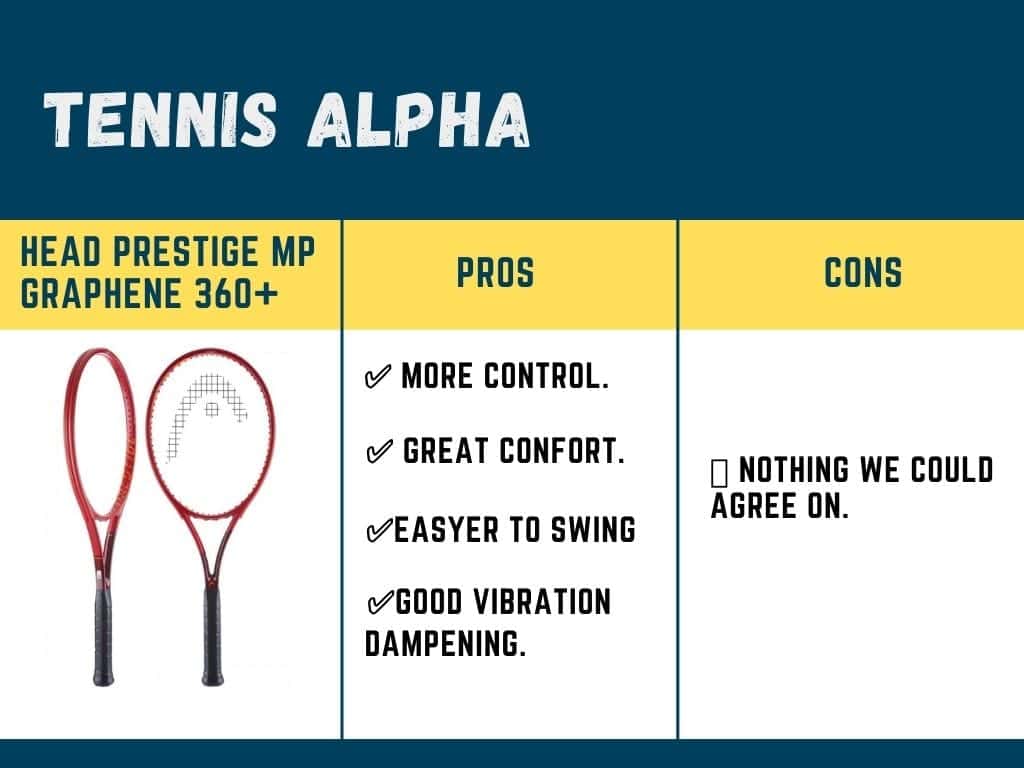 Head Graphene 360+ Prestige MP vs Graphene 360+ Prestige Pro 
The HEAD PRESTIGE PRO Graphene 360+ has a 315 unstrung weight grams 95 square inch head 16:19 string pattern and a thicker beam of 22 millimeters
In terms of comparing these racquets on the baseline The Head Prestige MP Graphene 360+ was simply fantastic it's an 18×20 prestige so it is very accurate everything that you'd expect in that regard, great control but for an 18×20 it delivered a depth and a launch angle and much better spin lead expect, at times I felt like I was playing with a 16×19 string pattern.
that's thanks to the new drill pattern in the racquet which I think is good could be something to do with a relatively low swing weight next to its static weight it makes the racquet quite remote maneuverable and as we all know power is all about how quickly you can move whatever's in your hand and redirect the ball's pace. 
The HEAD PRESTIGE PRO Graphene 360+ solid from the baseline I think the increased thickness of the beam does provide some more pop and it's an improvement with ribbon with regards to the feel compared to its predecessor probably because of those spiral fibers.
However, I did find that my backhand side had to be on my game and couldn't defend against big hitters on the baseline with it as well as I could with The Head Prestige MP Graphene 360+ and after prolonged hits, I was starting to get a little bit of aggro in my arm.
I think that 65 stiffness rating is you know probably about right it felt relatively flexible but there's something about the graphene in the stiffer end of racquets that for me can potentially hurt your arm The Head Graphene 360+ Prestige MP on the other side was very comfortable 
The Head Prestige MP Graphene 360+  is a weapon at the net and I think that combination of the 320 grams static weight delivers amazing stability and then the maneuverability of the racquet means that you can really move quickly in at pace and put things away really was blown away by the racquet at the net. 
The HEAD PRESTIGE PRO Graphene 360+ is good at the net however at times I did notice a little bit of instability and I guess for a 95 square inch it's relatively light at 315 so maybe adding some weight would be something that you'd want to do.
On serves The Head HEAD PRESTIGE PRO Graphene 360+ shown here so the 22-millimeter improved beam does give it a bit more power.
I think I also found that the 16 19 pattern gives you more pop on your second serve than you would expect and you could also put people out wide quite effectively 
With regards to The Head Prestige MP Graphene 360+ no complaints, not quite as good as The Head Graphene 360+ Prestige pro on serve but it certainly delivered everything that I needed. I could hit through my first serve well and be quite accurate. I could get a good kick and I could put people out wide with a slice serve if I wanted to. 
Final thoughts
The Head Graphene 360+ Prestige pro is a good stick the thicker beam gives the racquet more pop and it makes it more current I always think they're challenged with 95 square inch heads and heavy control racquets in terms of heavy in their focus is that it might be difficult to hang out on the baseline with modern game players who hit big with a big spin 
The Head Prestige MP Graphene 360+ is a fantastic racquet you get all of the buttery feel that you'd expect from old heads and you also get that ability and forgiveness from the new head size and drill pattern to hang out on the net if you want to.
The Head Graphene 360+ Prestige MP is a real winner it will stay in my bag and it potentially could be racquet a choice for me.
Summary
So guys Here is the complete Head Graphene 360+ Prestige MP review, which part of this article do you like most? Let me know in the comment section!
Now is your turn to pick one up and to take your game to the next level.
And don't forget "Talk with your racquet, play with your heart".